Panasonic 3D plasma TVs here from June
Repost This Article
Panasonic today took the wraps of its 3D plasma TV range, which will be rolled out for sale from June to November this year.
There will be four screen sizes, 50, 54, 58 and 65 inch, all full high definition, and all featuring Panasonic's Neo Plasma technology. "Qualities such as speed, contrast and viewing angles are all inherent strengths of Neo Plasma and Panasonic has been a leader in these benchmarks for a number of years. As a young technology Plasma continues to be best placed to take advantage of 3D TV.", says Paul Reid, Director, Consumer Electronics Group, Panasonic Australia.
It's been a big week for 3D, with Samsung's 3D TVs having gone on sale this week.
3D TV accessories
You must use the 3D glasses in order to see the images in 3D. These are sold separately, at $199 RRP, and will be available from June.. You can also turn your internet-connected VIERA TV into a big, high definition video telephone, with the addition of the Skype camera, available from July on, and is also $199 RRP.
Price and availability
As a bonus, for the first three months the full HD VIERA 3D plasma TVs are on sale, Panasonic will bundle in the 3D movies Ice Age 3 and Coraline.
Video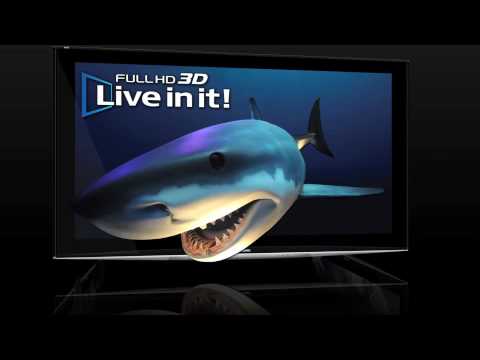 Subscribe to TechStyle's RSS by email service
Keep up with TechStyle's articles, news, reviews and more, by having it delivered direct to your email inbox. It's quick and easy to subscribe, and you control your subscription.
Category: Plasma and LCD TV
Scott Fitzgerald started TechStyles in 2010, after 5 years of running the GadgetGuy website, so gadgets and tech have been a big part of his life for quite a while now. Prior to that he edited the Macquarie Dictionary, Travelmate.com.au and NeeditNow.com.
Find Scott on Google+